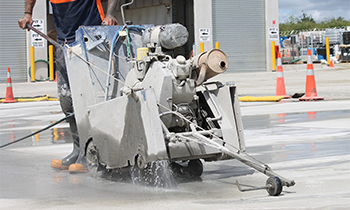 CONCRETE CUTTING
Concrete Specialists NZ handle all aspects of concrete cutting.
Wall and Floor Concrete Cutting
Expansion Cutting
Demolition Cutting
Road Cutting
Civil Work including subdivisions
Hydraulic concrete cutting both horizontally and vertically through floors and walls, with no harmful carbon monoxide fumes generated.
Hand Sawing for walls, doorways and windows is the fastest and most precise method of creating openings in vertical concrete structures.
Ring Sawing is an option for structures and walls requiring deeper cutting. Wire Sawing for large industrial and commercial projects is quoted on request.
Ideal for cutting horizontal, flat concrete surfaces like roads, pavements, runways, car parks, bridges and concrete slabs quickly and efficiently, we provide Floor Sawing to a maximum depth of 500mm.
Contact Concrete Specialists NZ for all your concrete cutting requirements.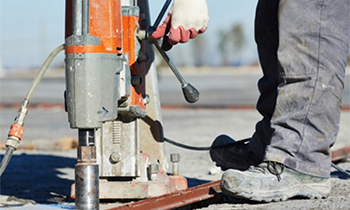 CONCRETE CORE DRILLING
With over 15 years' experience in Concrete Core Drilling, Concrete Specialists NZ provide a complete Concrete Core Drilling service.
No job is too big or too small; at Concrete Specialists NZ we have the equipment to handle any concrete core drilling project.
Concrete Core Drilling is a precise method of drilling holes through concrete, brickwork or block work, for plumbing pipes, air conditioning installation or electrical cable work. We drill to a range of diameters and depths.