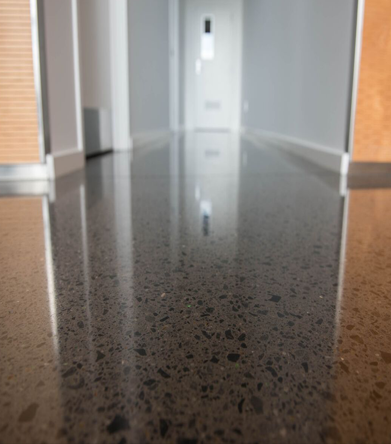 Our Story
Established in 1996, family owned and operated, Concrete Specialists NZ originally specialised in basic concrete cutting. Through hard work, long hours and consistently delivering on our promise of affordable, professional service, we've built up our business into the successful company it is today.
As our business has grown and trends have changed, we've added to our portfolio of services and expertise with a range of professional concrete solutions. Our team of concrete specialists now handle all aspects of concrete core drilling, concrete grinding services, polished concrete floors and specialised concrete treatments.
No job is too big or too small; our skilled fleet of operators are experienced in commercial, residential, retail and industrial work.
We work around your needs to get the job done; going the extra mile to fit in with you, be it after hours, in the evening or on weekends if required.
Concrete Specialists NZ offer full service solutions in concrete treatments for your industrial commercial or residential projects, a point of difference that sets us apart in our industry.
We can demolition and remove unwanted concrete slabs or concrete structures.
Densiproof coat new slabs for curing - makes concrete impermeable increasing longevity, exceptional densifier and hardener for concrete.
Expansion cut new concrete areas'.
Core drill for services' installations.
Cut into walls for openings of new windows or doors.
Polish your new concrete slab, or coat an old concrete with a new topping for a rejuvenated look.
We can decorative cut, grout and seal your patio and outdoor rooms to enhance your concrete.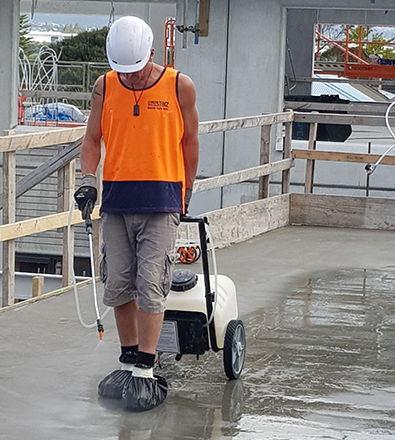 Concrete Specialists Are Members Of:

Health & Safety
At Concrete Specialists NZ, we're conscious of health and safety principles for both our employees and clients during and following projects. Our operators practice Site Safe procedures and regularly attend industry related courses for safe operation of machinery, care in use of products and general best practice actions.
Concrete Specialists are accredited with the SiteWise Pre-qualification program, we are committed to continually maintaining and improving on our great result in this safety management system.