Darren Kershaw
MADISON PARK HOMES
Excellent customer focus, works are of the highest standard, large or small projects they always go the extra mile. Stonewood Northern recommend john, dale and his team to all our clients and will continue to use their service in the future.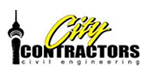 Ross Twyman
CITY CONTRACTORS
"Our company works with John and his team on a daily basis. Their crew is polite, organised and come with a can do attitude. They are flexible in their hours and conduct a wide range of works. They provide a high quality service, within budget and on time and we will continue to work with them in the foreseeable future."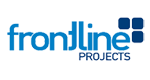 Jarrett Howe
FRONTLINE PROJECTS
"Frontline Projects Ltd has used John Gamble and his team at Concrete Specialists NZ to carry out most of our concrete cutting, core drilling and floor grinding requirements since the company began in 2002. John is our preferred contractor for this type of work. John and his team have always been reliable, turned up to do the job on time and have always left the work site tidy. As part of our project management system we have to regularly do spot checks on rates and we have found John's rates to be competitive. We have no hesitation in recommending Concrete Specialists NZ and will continue using their services in the future."
John Kendrick
QUIX AUCKLAND LTD
"Quix have used concrete specialists for numerous of our cutting and drilling requirements and find the service we receive is 1st class, no job is too big or small. There is never a problem to either book in a job, to match our timelines or to achieve a desired result even if the access is difficult.
It is a pleasure to work along side a company that makes our problems go away."
Steven Wong-Kam
GREENHITHE CONCRETE
"I have worked with John and his team from Concrete Specialists NZ for many years and have always found them to be extremely professional in all aspects of their work. They are a great team, always on time, great with clients, and tidy up after the job is done. I would thoroughly recommend them for any concrete cutting work."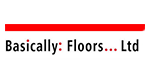 Lloyd Prescott
PROJECT MANAGER - BASICALLY: FLOORS...LTD
"Thanks heaps for the grinding work done for us at New North Road Jetts. The comments we had from the builders / Jetts about your teams' attitudes was really positive."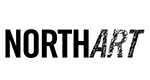 Wendy Harsant
MANAGER, NORTHART
"Concrete Specialists NZ recently ground and sealed the floors of two galleries and associated areas for Northart. I was very pleased indeed with the work they did - the floor looks great and is easy to upkeep. They completed the work ahead of schedule, worked during days and at times that were the least disruptive for gallery staff, and were thoroughly professional. In addition, they were very pleasant people to deal with. I cannot recommend John Gamble and his team highly enough."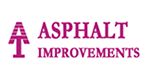 Mark Wilson
ASPHALT IMPROVEMENTS (1979) LTD
"We have been using Concrete Specialists NZ for the last three years. During this time we have found them to be prompt and professional in their approach to all work carried out for us and can be relied on to get the job done on time. We would have no hesitation in recommending them to you."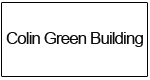 Colin and Cathy Green
COLIN GREEN BUILDING
"We would be happy to recommend Concrete Specialists NZ to anyone requiring concrete cutting or drilling work. We have used them many times over the past few years and they have given us good and prompt service. They are professional and have always done a superb job for us."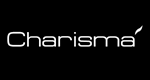 Alvina Schonhof
CHARISMA BEAUTY
"When I recently fitted out my new clinic, I wanted a point of difference with the flooring, so I decided to polish the existing concrete. Uninformed and after a couple of "not interested" from various contractors, I contacted Concrete Specialists NZ. They explained the process clearly and worked in with me around my hectic schedule to get the project done in a professional manner and at a very reasonable cost. I would have no hesitation in recommending Concrete Specialists NZ for any of the services they provide if you are seeking honest, professional and reliable results."