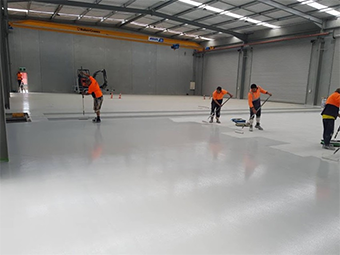 FLOOR COATINGS AND EPOXY
Concrete Specialists NZ provide a range of floor coatings and sealants including painting, resin and epoxy as well as food-grade flooring solutions.
Hard-wearing and durable flooring solutions for both commercial and industrial flooring, coatings can be applied over existing concrete floors, producing a high performance, durable, attractive and easy-to-clean surface.
Concrete surface preparation is critical to effective coatings. Removing existing glues, paints and coatings on concrete, ensures the success of concrete floor applications.